To Apply
Please note that the Trust only funds registered charities. It does not fund individuals or expeditions, other than through sponsoring charities.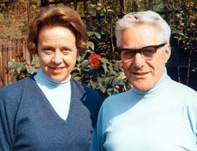 All applicants must complete the application form which can be found here: Online Application
Before beginning your application please ensure that you have read the information on our grant policy page and a breakdown of projects we will and will not fund on our home page.
Application Deadlines
The trustees meet four times a year to review grant applications. The schedule is as follows:
| | |
| --- | --- |
| Trustees' meeting | Successful applicants receive grant |
| February | By end of March |
| May | By end of June |
| August | Be end of September |
| November | By end of December |
We advise applicants to submit their application at least four weeks in advance of any trustees' meeting to ensure it is reviewed. All applicants will be notified by email of the outcome of their applications. Please check your spam folder if your decision hasn't come through.
A list of recent grants made is available in the Charity's accounts
The Peter Stebbings Memorial Charity processes personal data in compliance with the Data Protection Act 1998. The Charity obtains and uses information, including personal data, as part of the process of assessing grant applications and monitoring the use of grants. The information, including personal data, which you provide on the grant application forms, or in supporting documentation, may be made public as part of the assessment of applications. Information, including personal data, may be assessed and monitored by external evaluators contracted to the Peter Stebbings Memorial Charity. It will not be used for any additional purposes or disclosed to any third parties without your permission, except for the purpose of determining, preventing or detecting crime, validating the bona fides of contracts or where this is otherwise required by law.
Our contact details for enquiries about how we process your information are:
preferably by email to: info@peterstebbingsmemorialcharity.org
Or write to us at:
The Peter Stebbings Memorial Charity
45 Cadogan Gardens
London
SW3 2QA
Telephone: 07368 652694‬
---